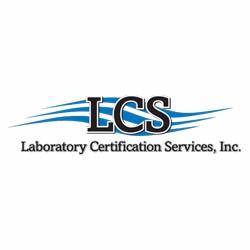 Field Technician I
Sorry, this job has expired.
Columbus, OH
Vision Insurance, Dental Insurance, Life Insurance, 401K / Retirement plan, Health Insurance
About LCS...
Since 1984, we've built a reputation as an independent facility providing dependable testing, certification services and contamination control backed by The Controlled Environmental Testing Association (CETA), The Institute of Environmental Sciences and Technology (IEST), The International Air Filtration Certifiers Association (IAFCA), and The National Science Foundation (NSF). Due to our continual growth, we are in need of Field Technicians.

Our Field Technicians assist clients with maintaining control of their critical work environment through clean air testing procedures required within a pharmaceutical-like environment. No experience or college education necessary.

In addition to our comprehensive benefits package, competitive pay rate, PTO, paid training and certification program, we also provide a $500 sign-on bonus after 12 months of employment and zero disciplinary actions.

• High School diploma or equivalent
• No experience necessary
• Valid Driver's License and clean driving record
• Background check and drug screening
• Ability to read, analyze, and interpret documents
• Proficient in responding to common inquiries or complaints from customers, regulatory agencies, or members of the business community
• Effective interaction in both written and oral communication, with supervisor, clients, staff, vendors, etc.
• Sitting, walking, bending, and lifting for prolonged periods of time on ground and ladder
• Capable of being exposed to heights
• Must be able to lift 100 pounds

• Provides routine service and certifications for clean-rooms, biological safety cabinets, and exhaust devices to ensure a sterile environment is maintained
• Performs decontamination and filter changes with guidance
• Troubleshoots equipment to determine the cause
of inefficiencies and strategy for repair
• Certifies, repairs and services clients' equipment to
ensure compliance
• Updates all necessary client information, certifications and service calls to ensure accurate records are maintained
• Completes documentation of services performed
and equipment serviced
• Confers with clients in order to provide information
on services offered
• Offers assistance and support to co-workers
• Performs maintenance and operations checks of
job related equipment

• Capacity to establish and maintain effective relations
• Exhibits tact and consideration
• Displays positive outlook and pleasant manner
• Performs cooperatively in group situations
• Learns quickly when facing new problems
• Adapts to changing processes and regulatory
standards
• Analyzes both successes and failures for clues to
improvement
• Enjoys the challenge of unfamiliar tasks
• Competency in satisfying the expectations and
requirements of clients

• M-F; 8:00am - 4:30pm
• Some weekend and evening hours required
• Double-time pay for weekend hours
• To apply enter contact information including phone
number and upload resume.
16527